Maintaining Team Motivation Through The Troughs
Available on demand
Register Now
As the pandemic drags on, maintaining motivation and engagement is an increasing challenge for leaders.
Significant prolonged uncertainty, a relentless volume of work, the collapse of a separation between work and home life, and – in some cases – the absence of traditional sources of motivation like raises, promotions, and informal camaraderie in the office, means motivation has rarely been harder to come by.
In this 60-minute webinar, Third Factor CEO Dane Jensen will uncover research that will help you zero in on your team's emotional state, and introduce four allies leaders can tap into to fight against the tide of disillusionment and keep people energized, resilient and motivated through the months to come.
You'll leave with a better understanding of your team's emotional state, and practical ideas for maintaining motivation that you can start using right away.

You should attend if:
You are responsible for leadership development and want new ideas for driving operational efficiency
Your performance management strategy calls for improvement in employee engagement and leadership efficacy
Uncertainty and fatigue caused by the pandemic is having a negative impact on your business
You want to build your own ability to motivate your people over the months ahead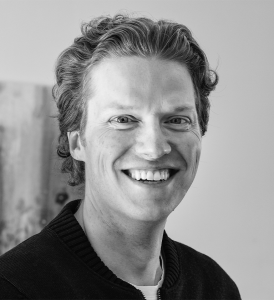 About the presenter:
Dane Jensen advises senior leaders and their teams on how to perform under pressure in our disruptive world.
Dane has worked with executives in 23 countries on 5 continents. As CEO of Third Factor, Dane oversees delivery of the firm's leadership development programs throughout North America. Dane is Affiliate Faculty with UNC Executive Development at Kenan-Flagler Business School in Chapel Hill, NC. He also teaches in the full-time and executive MBA programs at the Smith School of Business, Queen's University in Ontario, Canada.
In addition to his corporate and academic work, Dane advises athletes, coaches, leaders, and boards in the Olympic and Paralympic sport systems. He is author of The Power of Pressure: Why Pressure Isn't the Problem, It's the Solution (HarperCollins, 2021), and a regular contributor to Harvard Business Review. He lives in Toronto with his wife and their three children.