Great leaders coach their people by teaching, giving feedback, mentoring, and asking questions. And, when necessary, they confront problem behaviours. When done right, challenging conversations can lead to positive behaviour change and strengthen the relationship between the leader and team member. How you begin the conversation is the best predictor of the outcome.
In this practical and motivating keynote address, Third Factor Associate Trainer and Olympian, Karyn Garossino, will introduce a map for challenging conversations and guide you through the process of effectively initiating a difficult discussion.
By gaining a better understanding of the internal conversation that precedes the external one, you will leave the keynote with a better understanding of the positive aspects of challenging conversations and a new confidence in your ability to speak up when change is not negotiable and resistance may be high.
Participants will learn:
The role of confronting in fostering a healthy coaching culture
How coaches can build trust and rapport even while confronting
Skills for self-management during the internal conversation that preceeds the external one
Three critical questions a leader must ask themselves before engaging in a challenging conversation
Strategies for crafting an effective opening statement
You should attend if:
You are responsible for enabling and fostering a culture of coaching in your organization
You are leading a change that will require a large number of people to modify their behaviour
You want new ideas for increasing the effectiveness of your leadership team
You want to build your own capability for producing behaviour change in others
Set against the backdrop of one of Toronto's newest and most exciting innovation spaces, OCAD U CO, participants will enjoy great peer networking and a delicious breakfast.
What can you expect at this event? Take a look at this recap from our last executive breakfast.
About the presenter: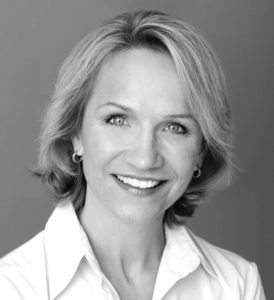 Olympian Karyn Garossino, BA, M. Ed., brings a combination of insight and grit from 40+ years of being coached and coaching others. Her experience at the highest levels of elite sport, Master's Degree in psychology and adult education, and experience working with thousands of leaders in business and government bring huge depth to her understanding what it takes to thrive under pressure—and to lead others to do the same.
About the venue: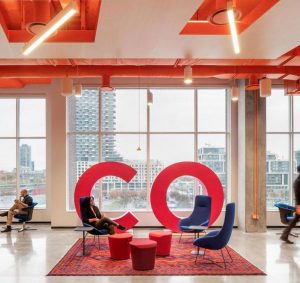 Just minutes from Union Station on Toronto's waterfront, OCAD U CO is a state-of-the-art 14,000 square foot studio designed specifically for collaborative innovation work. The space features is home to 20 resident design-led startups, a suite of formal and informal meeting spaces, and is the setting for our program, How To Lead Innovation, which we run in partnership with OCAD U CO and the Smith School of Business at Queen's University.
Reserve your spot: