Our Building Resilience program opens by teeing up the ancient curse "may you live in interesting times." These are interesting times indeed.
The COVID-19 outbreak is the third time this century that we have collectively dealt with significant disruption and uncertainty – following the terror attacks on September 11th, and the great recession of 2008-09.
The COVID-19 situation is particularly challenging for those of us in learning & development, whose work often centers on bringing groups of people together. Prohibition of non-essential travel and meetings, policies requiring self-isolation before returning to work, and even wide-scale office closures, such as those happening at major U.S. tech companies including Microsoft, Amazon, Google, Facebook and Twitter, create significant challenges to 'business as usual' when it comes to learning.
At the same time – periods of uncertainty and change are precisely the times at which learning is most vital. And, as anyone in adult education knows – relevance is critical to adult learners. When the need is real and present, adult learners are most open to learning new skills. Right now people are in acute need of skills to both handle the pressure they are facing and adjust to new ways of working.
"L&D teams can provide unique value and directly influence how the organization weathers the storm"
Connecting pressure to personal growth is vital for resilience over the long haul. If, as a leader, I feel like the pressure is just a weight on my shoulders that I must endure, it will have a significantly more negative impact than if I see how rising to this challenge can help me become stronger and better. Growth gives meaning to pressure – and our ability to help people see this tough period as a growth experience is a significant imperative for maintaining engagement at work.
Growth gives meaning to pressure.
Taken together, this makes the coming months a time when L&D teams can provide unique value and directly influence how the organization weathers the storm. The coming months will undoubtedly be a period of great pressure – but how heavy that pressure sits, and how skillfully it is navigated, is within L&D's circle of influence.
By rising to meet this challenge, learning and development organizations can support their risk management teams, build esteem for the department among senior executives, show the ability of the department to deliver in critical moments, directly influence performance outcomes, and directly support an entire workforce through an extremely challenging time.
So, how can L&D navigate the choppy waters of risk mitigation policies while seizing the moment to step up and shine? We see three major imperatives:

1. Demonstrate agility + resilience – leverage technology to continue "regularly scheduled programing"
Personal growth and development is a major driver of satisfaction and engagement in the workplace. When other drivers of satisfaction and engagement are compromised, continuing to invest in learning is vital.
And, as learning organizations – we want to model the behaviours we are asking leaders to engage in: resilience, adaptability and flexibility. If we are asking others in the organization to continue to do their jobs in the face of disruption – it's up to us to do the same.
"Think deliberately about a learning journey that is designed to sustain energy and support application"
Depending on the measures in place in your organization, this may include continuing to run in-person programming in small-medium sized groups – perhaps modified to focus on local attendees. In many cases, however, policies will necessitate the conversion of regularly scheduled programming into virtual delivery.
Speaking from the perspective of an organization focused entirely on the development of leadership, collaboration and resilience skills – there are two imperatives we see to getting this right:
Think Fortnite, not Netflix
There is a reason in-person, instructor-led training continues to deliver the best learning outcomes: it gives people a chance to engage directly with an expert, to learn from peers, and to debate, dialogue and practice. In short, it's a participative experience. While it is tempting to replace in-person programming with self-paced programs and video libraries – think Netflix – when it comes to executive function skills like coaching, collaboration, and resilience, getting strong learning outcomes requires collaboration. This is the 'Fortnite' model: we're in this together, working alongside each other, in constant communication, and working towards a common goal.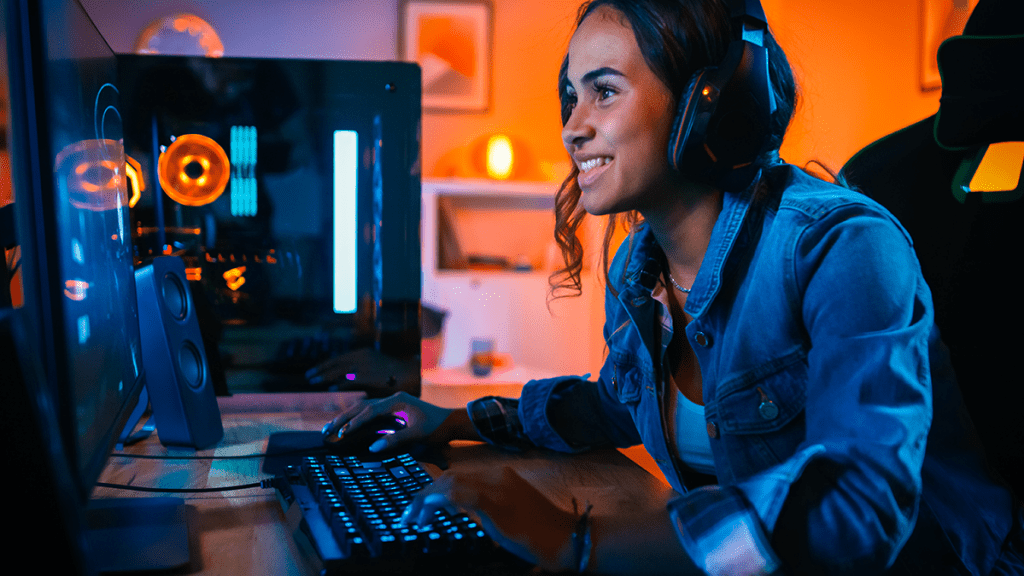 Think Fortnite, not Netflix – virtual learning should be interactive and participative.
Divide and conquer
With dates already reserved on learners' calendars, it can seem logistically easy to replace a 1-day in-person program with a 1-day virtual session. Even the most expertly designed and facilitated virtual sessions begin to lose their energy, however, after the two-hour mark.
Instead, take advantage of the luxury of dividing learning up into more manageable modules. Freed from the requirements of a group of 25-30 learners traveling to one location for a short period of time, virtual sessions give you the opportunity to think deliberately about a learning journey that is designed to sustain energy and support application. The best designs involve modules that don't require prolonged periods of attention, include interactivity and discussions that invite participation and reduce the temptation of distraction, and close with a clearly actionable outcome that learners can practice prior to the next module (i.e. an action learning-oriented approach).
Virtual instructor-led technology has come a long way in even the past 12 months. In the face of COVID-19 we've been working directly with many of our clients to use a technology stack focused on interactivity and collaboration to 'convert' their in-person experience into virtual ones – complete with breakout rooms, lively discussion, whiteboard sessions and polling. Take advantage of new technology to demonstrate resourcefulness.

2. Build resilience in all corners of your organization
Ultimately, resilience is built in the troughs, not the peaks. And, not only is this a time in which resilience skills are vital – it's also the perfect time to support your people in building resilience.
In my forthcoming book, tentatively titled The Power of Pressure, I argue that the two key factors that ramp up pressure are importance ("this matters to me") and uncertainty ("I don't know how this will turn out"). The threat posed by COVID-19 delivers an unhealthy dose of both these ingredients.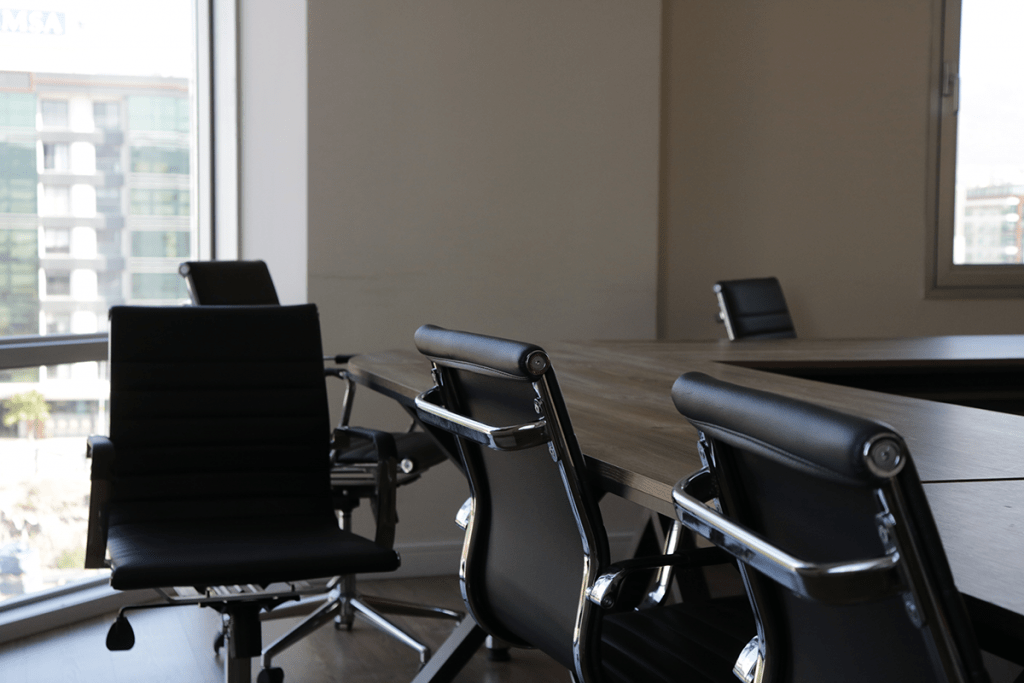 Changing policies and sparsely populated offices are just two sources of uncertainty.
In the face of this pressure, learning and development teams have an opportunity to show that the organization cares not just about physical safety but also about people's psychological wellbeing, and stands ready to help them learn the skills they need to not just survive but thrive through this period.
There are two key imperatives here:
Support physical resilience
Employee wellness programs have never been more important than they are right now. Sleep, nutrition and exercise are the basis of not just a healthy immune system but also a resilient individual. Now is the time to promote awareness of the programs available to your teams.
Build inner resilience
Resilience isn't a genetic gift – it's a set of skills that can be learned and mastered. Often we assume that resilience will be built naturally as a by-product of tough times – but just like an athlete needs a good coach to reap the developmental benefits of sport, so too do individuals need support in learning how to channel pressure into growth.
"In times of challenge, what's often most challenging is that the old pressure doesn't go away"
In our Building Resilience program, we do this by giving participants an understanding of how uncertainty and pressure impact their performance and health, and then grow their awareness of the choices they have and skills they can use to enhance their resilience under pressure.
I led a 90-minute virtual session on resilience for leaders at a major cruise line last week. As you can imagine, the pressure they are facing is immense. In our opening exercise, I asked them to identify the things that make this "interesting times" for them. Here is a random sample of the 46 responses I received: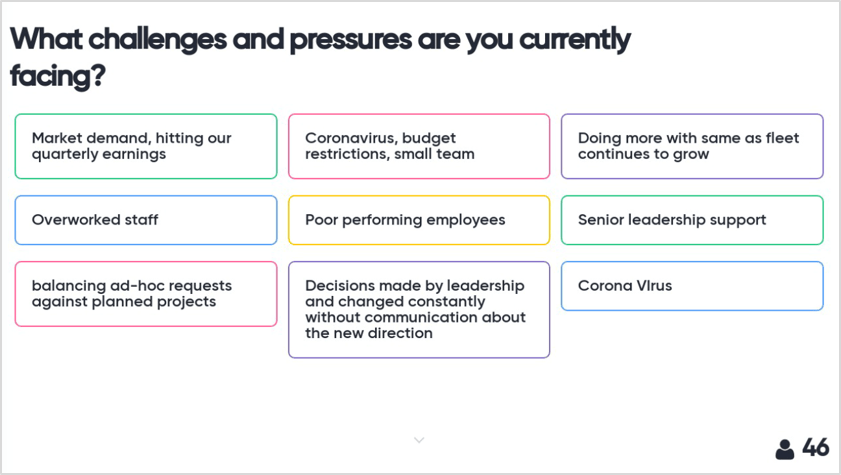 What's most interesting to me is that the responses weren't simply "coronavirus" 46 times. In times of challenge, what's often most challenging is that the old pressure doesn't go away – we simply add more to the pile, further compounding our already high-pressure lives.
In acute scenarios such as this one, people need to have a clear sense of:
What they can control – i.e. their perspective + their behaviours
What they need to let go of – i.e. the situation + others' responses
These choices apply to your learning organization as well. Most consequences of the COVID-19 outbreak are outside of your control. Policies will be handed down from senior executives. Despite best efforts, people may become ill. There may be disruption to supply chains, operations, and other critical components of your business. Having the discernment to identify the things outside of your control and the ability to let those things go is a critical aspect to resilience. A leader who can paint a clear picture of where we are going to focus our attention and what we are going to ignore is invaluable in any crisis.
How you prepare your workforce for this challenge, however, is within your control. Investing in resilience skills for your organization is an easy way to demonstrate empathy and support, improve performance and productivity, and arm your workforce with the skills to rise to the occasion.
The coming few months may not be enjoyable, but with the right tools everyone can emerge with the satisfaction of knowing that they were up to the challenge. This will greatly increase engagement with their own jobs as well as appreciation for an organization that cared enough to address the situation in a proactive, skill building manner.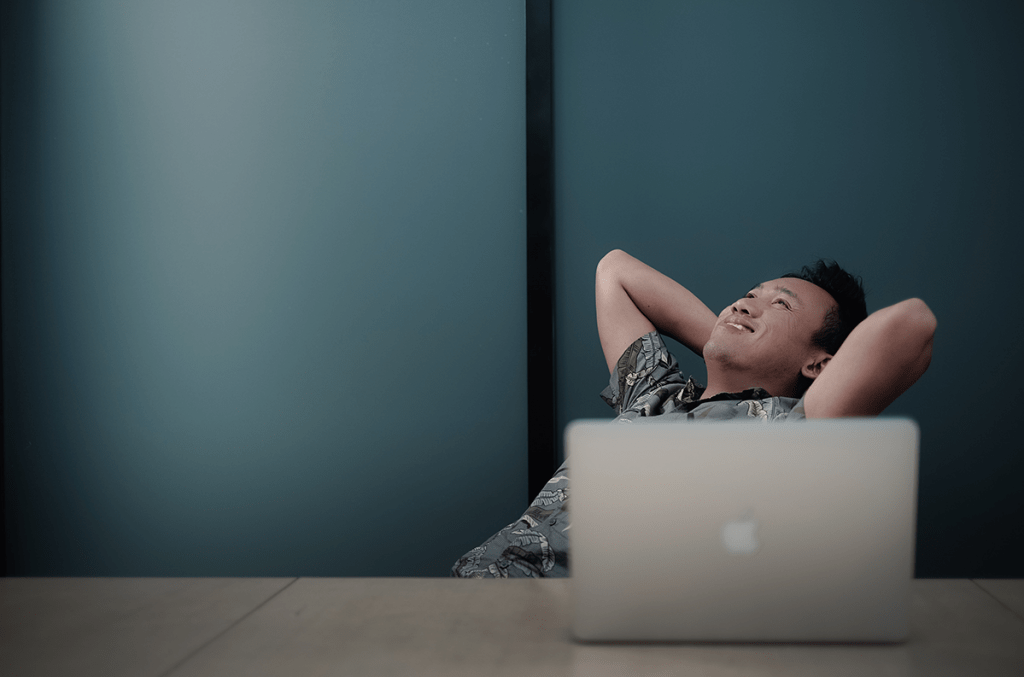 With the right tools, everyone can emerge knowing they were up to the challenge.
3. Give People the 1:1 Learning They Crave (Without Breaking the Bank)
"The next few months provide a real opportunity for learning organizations to invest in the 1:1 learning that people crave"
All of the research into learning tells us that providing individualized, coaching is among the best ways to help people learn, achieve their goals, and feel satisfied with their progress. And yet, the cost of providing individualized coaching is often prohibitive at scale.
The next few months provide a real opportunity for learning organizations to invest in the 1:1 learning that people crave. The travel challenges posed by the COVID-19 threat will mean a dramatic reduction in travel expenses, and 1:1 coaching is uniquely suited to virtual delivery. Taken together, this provides an opportunity to invest in personalized coaching for your high potential talent at a cost that's similar to what you would spend on a per-person basis to bring people together for a workshop.
Depending on how your organization calculates the overall cost-benefit of leadership development, reduced time away from the field for participants can also support your case for making this kind of investment.
So, how do you do this effectively? Two ideas:
1 goal, 3 months
Unlike traditional executive coaching, which is often an open-ended partnership between a coachee and a coach, have people pick a meaningful goal in conjunction with their coach and give them 3 months of support to move towards it. Framing coaching around time-bounded outcomes makes for more deliberate, action-oriented partnerships, gives you a measuring stick for demonstrating ROI to the organization, and ensures that you don't add on-going cost into your budget.
Build self-awareness + self-responsibility
As we all know, adults don't change because a coach tells them to. They do it because they develop the self-responsibility to change. In our experience, the best way to build self-responsibility in a short period of time is to kick off a coaching partnership with a strong self-assessment tool.
We use a tool called The Interpersonal and Attentional Styles Inventory (TAIS) that lends itself perfectly to this kind of individualized development. The TAIS was originally developed for Olympic athletes to better understand their tendencies under pressure and make conscious strategic decisions about how to play to their strengths and compensate for their weaknesses. It was then adopted by the US Navy SEALS for the same purpose and is now very highly regarded in the business community as a tool for building self-awareness and high performance in the corporate environment.
The TAIS looks at 18 different metrics to help people understand how they are most likely to behave under pressure and how their unique traits compare to their teammates and contemporaries. As an example, the TAIS results may show that someone has high needs for control – that is, they are less comfortable with uncertainty and like to have a clear view of what's coming. In the current climate, this tendency has the potential to create significant additional strain for both the individual and anyone they lead as they attempt to exert control in a situation that is largely impossible to influence. Working with a TAIS coach in a one-on-one coaching call, the employee can gain a better understanding of how that tendency is likely to manifest and develop strategies for mitigating its impact.
By combining the online TAIS assessment with one-on-one video coaching, you can create an opportunity for your high performing talent to gain a better understanding of themselves, adapt more readily to changes in their environment, and actually enhance their learning through the downturn rather than merely mitigate the impact.
Team Canada Captain Hayley Wickenheiser shares her TAIS experience.
Want to Learn More?
Your opportunity to make an important contribution to your organization over the coming months is a brief one and you will need to move quickly to succeed. We are committed to supporting you in seizing this moment and readying the workforce for a period of disruption.

If you want to get started right away, we have two turn-key ways for you to roll out 1:1 virtual coaching, and resilience skill-building. For your executive team, mid-senior leadership and high-potential employees, we offer TAIS self-assessments and coaching calls that can be scaled for teams of all sizes and begin delivering to participants in a matter of days.
For teams and business units that are most affected by your organization's COVID-19 response, we are offering an adapted version of our Building Resilience program, delivered entirely online and available in a modular format comprising 1 to 5 modules. Give us a shout if you'd like to know more.
For further reading on some of the subjects discussed here, we have a few whitepapers that are especially relevant.
The Why, What and How of Self-Awareness introduces the concept of "active awareness", a skill that helps you leverage self-awareness in the moment, and that has worked for the thousands of executives Third Factor has worked with.
The Paradox Of Pressure explores what causes us to feel pressure, explores what happens to the human body and mind when we experience pressure, and looks at ways to transform pressure into growth.
The Meta-Skilled Organization lays out a framework for individuals and organizations who want to direct their own evolution and claim an uncertain future.
And finally, if you have any questions or want to speak with us directly about your organization's learning and development needs in the face of COVID-19, we are here to help. You can reach us at any time at mail@thirdfactor.com.