We have long said growth is what gives meaning to pressure. During difficult times, the people who are most likely to stay committed are the ones who have clarity and feel like they're moving forward with their personal development. And the person with the greatest ability to provide clarity and help drive that development forward is their leader; their coach.
In this interactive, 60-minute online session, one of Canada's leading experts on coaching, Cyndie Flett, will explore the strategies great coaches use to ensure clarity, inspire and develop their people even when faced with significant uncertainty. And, she'll introduce the tools leaders can use to overcome the logistical challenges of building engagement while working remotely.
This session is about people – not technology. The environment has changed, but people's basic needs haven't. You will come away with a better understanding of the role coaches play in supporting people to rise to the occasion while meeting them where they're at. You'll also gain practical tools you can immediately apply in your environment, backed up by examples and best practices from top coaches.
Participants will learn:
What "overcommunication" really means and the specifics of what information people need to hear, when they need to hear it, and how it needs to be delivered.
How to use focusing and clarifying questions with examples that can be used immediately.
How to overcome common blocks to giving effective feedback when leading remotely.
Tools and strategies for building a communication system and overcoming the logistical challenges that leaders of remote teams face.
About the presenter: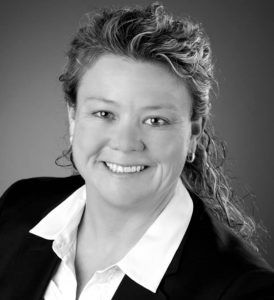 Cyndie Flett is one of Canada's leading experts on coaching. As the former Vice President of Research and Development for the Coaching Association of Canada, and Director of the National Coaching Certification Program, Cyndie has dramatically impacted the way that literally millions of coaches are educated across the country.