Resilience – the ability to grow through pressure, recover and respond in the face of setbacks, and perform under pressure – is a skill learned in the troughs, not the peaks.
As a result of COVID-19, employees and managers are facing changes in pretty much every aspect of their work – what they need to do, how it needs to get done, where they need to do it from – and also facing the spectre of potentially significant impacts to compensation and results. There hasn't been a time since 2008 in which resilience is more necessary or more top-of-mind.
Further reading: COVID-19: Ways Forward for Learning & Development
In the face of this tremendous uncertainty and need for resilience, we've developed a 60 minute, interactive, virtual, instructor-led session that will equip participants with an understanding of how uncertainty and pressure impact their performance and health, an awareness of the choices they have to enhance their resilience under pressure, and a guided, applied exercise that will specifically tackle how they are framing and taking direct action on the areas that will most impact their performance and resilience over the coming few months.
Participants will leave with a better understanding of what they can control, what they need to let go of, and how they can approach the current and coming uncertainty in a way that maximizes their resilience. As an organization, providing your people with the skills to navigate this period will build engagement and signal a strong commitment to their growth, development and well-being.
The coming few months may not be enjoyable, but with the right tools everyone can emerge with the satisfaction of knowing that they were up to the challenge and high levels of engagement with their job and organization.
About the presenter: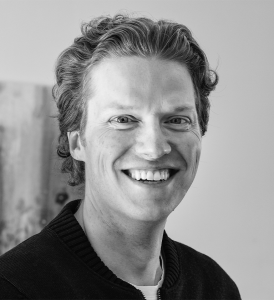 Dane Jensen is the CEO of Third Factor and an expert on strategy, leadership, and resilience under pressure. Dane oversees Third Factor's delivery of leadership development programs to leading firms across North America including SAP, TD, RBC, Uber, Twitter, the USGA, and others. He teaches in the Full-Time and Executive MBAs at Queen's Smith School of Business in Canada and is Affiliate Faculty with UNC Executive Education at the Kenan-Flagler Business School. In addition to his corporate work, Dane works extensively with athletes, coaches, leaders and Boards across Canada's Olympic and Paralympic sport system to enhance National competitiveness. He has worked as an advisor to Senior Executives in 23 countries on 6 continents, and his first book, tentatively entitled The Power of Pressure, will be published by HarperCollins in early 2021.