Valuing lessons from failure is an important mindset in business, but in reality most teams aren't prepared to fail. The consequences of failure can breed negativity and erode team culture, destroying productivity, preventing future success, and masking the very lessons that make failure valuable in the first place.
In our 25 years of experience working with hundreds of teams in the worlds of elite sport, business, not-for-profit, Government and Academia – including the last 4 medal-winning Canadian Women's Olympic hockey teams – we've observed the characteristics that define resilient teams, and the steps they and their leaders take to use failure as a catalyst for growth and high performance.
In this keynote address, Third Factor CEO, Dane Jensen, will draw on the lessons we've learned from the Olympic athletes we've worked with to inspire you with new ideas to foster resilience on teams in your organization by examining four characteristics of resilient teams.

The presentation features the voices of athletes and coaches who have persevered in the face of failure and tremendous pressure, including:
Hayley Wickenheiser, 4-time Olympic Gold Medallist, women's hockey
Jayna Hefford, 4-time Olympic Gold Medallist, women's hockey
Christine Sinclair, 2-time Olympic Medallist and captain of the Canadian Women's National Soccer Team
Roy Rana, Assistant Coach, Sacramento Kings
Dr. Peter Jensen, Founder, Third Factor





Participants will learn:
How resilient teams harness and channel the negative emotions associated with loss and disappointment
How their communication systems allow them to work through setbacks more productively and therefore recover faster
How the relationships amongst team members can support or hinder recovery, and
The vital role that a strong shared purpose plays in making it through the hard times
You should attend if:
You are responsible for enabling and fostering team culture in your organization
You are responsible for fostering a culture of innovation in your organization
You want new ideas on how to maintain productivity and performance through difficult times
You want to build resilience for yourself or your team
Set against the backdrop of one of Toronto's newest and most exciting innovation spaces, OCAD U CO, participants will enjoy great peer networking and a delicious breakfast.
About the presenter: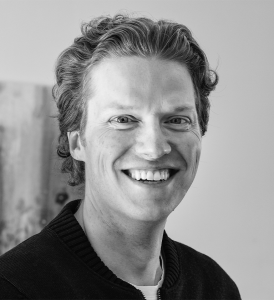 Dane Jensen is a cross-pollinator between the podium and the boardroom. As CEO of Third Factor, he works every day to enhance Canada's business and athletic competitiveness through better strategy and stronger leadership. His clients include RBC, CIBC, WestJet, University Health Network, the Canadian Paralympic Committee, the Canadian Sport Institute Ontario, and Right To Play. He has worked as an advisor to Senior Executives in 12 countries on 5 continents, he contributes regularly to The Globe and Mail on the topics of strategy and leadership, and was previously an Associate Partner at the strategy consultancy Monitor Deloitte.
About the venue: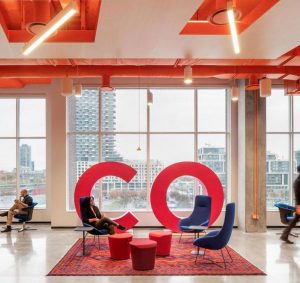 Just minutes from Union Station on Toronto's waterfront, OCAD U CO is a state-of-the-art 14,000 square foot studio designed specifically for collaborative innovation work. The space features is home to 20 resident design-led startups, a suite of formal and informal meeting spaces, and is the setting for our program, How To Lead Innovation, which we run in partnership with OCAD U CO and the Smith School of Business at Queen's University.
Reserve your spot: