As our business continues to grow, we are very excited to welcome Kim Fulton to the team to lead our coaching and leadership practice.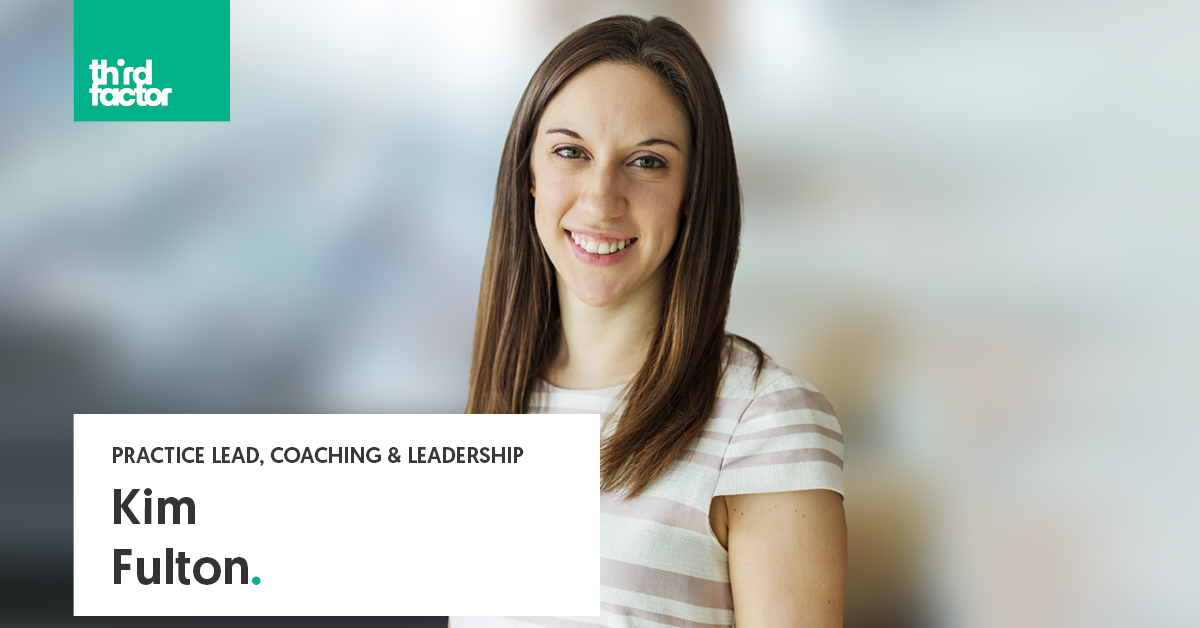 Third Factor has been teaching coaching skills to managers for 30 years, since our Founders Peter Jensen and Sandra Stark pioneered the application of the principals they were observing in their work with Olympic coaches to the corporate world. Rooted in our best-in-class 3×4 Coaching model, our suite of coaching programs have helped tens of thousands of leaders become better coaches. I can't think of anyone more perfectly suited to continue this tradition of excellence than Kim.
Kim joins us from the consulting firm, Kearney, where she created and led the firm's employee experience centre of expertise. As part of this role, she established Kearney's thought leadership in the employee experience space and developed new product offerings to help organizations reimagine work from an employee-centric perspective.
Kim also brings expertise in, and passion for, diversity, equity and inclusion (DEI) initiatives. She'll be drawing on her experience working with Catalyst, a leading voice in DEI, and as the leader of Kearney's Women's Network, to ensure our coaching and leadership programs continue to lead the way when it comes to inclusivity.
Kim not only earned her MBA from the Smith School of Business at Queen's University, but graduated at the top of her class. She now serves on the Advisory Board for the Full-Time MBA.
Welcome to the Third Factor team, Kim. We can't wait to see how our programs will benefit from your passion and expertise.