Energize your team as we move out of the pandemic with a series of three, one-hour virtual learning events.
The months ahead will present new challenges as business needs change, blended working environments begin to take shape, and leaders are once again forced to adjust to rapid change and uncertainty. Help ready your people to lead and perform through the next phase with a series of virtual learning events.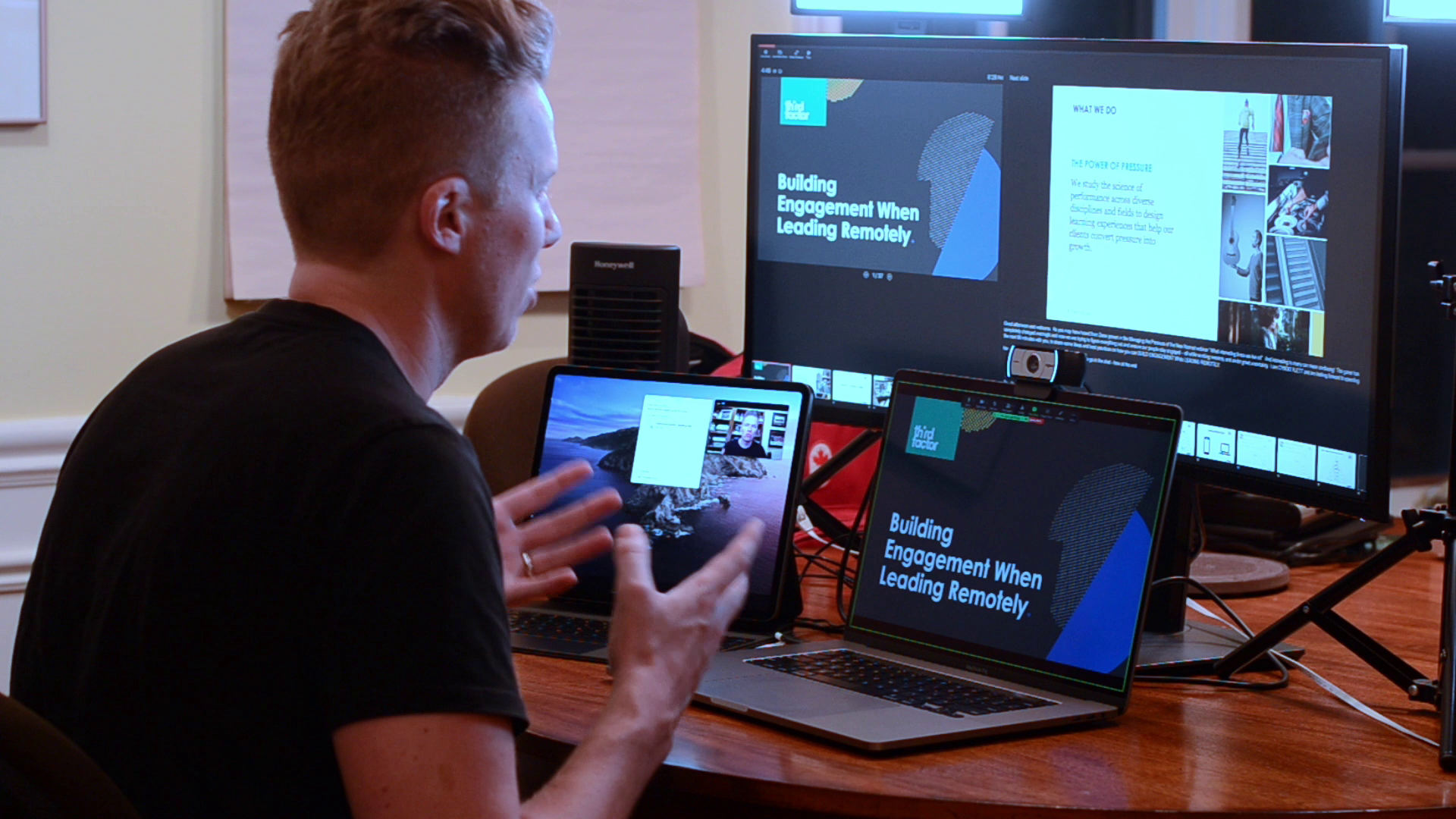 TWO TRACKS TO CHOOSE FROM
Develop your people in the areas that will benefit them most. Choose our leadership track to build your team's coaching and collaboration capabilities, or choose our resilience track to build your team's ability to perform under pressure.
LEADERSHIP TRACK
Develop high performing leaders.
Drawing on a wealth of experience from our 30+ years of working with the world's top coaches, 3×4 Coaching introduces the 3 Plays and 4 Skills great coaches use to build commitment and get results.

Building High-Performing Teams

Basketball coach Roy Rana has built high performing teams at every level from high school to the NBA. Drawing on years of experience, he will share what he has learned about how to create an environment in which a team is more than the sum of its parts.

Introduce participants to the relationship between their mindsets, behaviours and results, and take them on an interactive tour of how adopting new mindsets of curiosity and generosity can make those behaviours automatic.
RESILIENCE TRACK
Enhance performance under pressure.
High performance is not possible without pressure. The Building Resilience keynote introduces a personal resilience toolkit used by elite athletes to develop a relationship with stress and pressure that puts them in the driver's seat.

When teams face challenging times, leaders have four allies to preserve motivation and fight the tide of disillusionment. This session brings these allies to life with stories from people who have used them under incredible pressure.

Drawing insights from his book, The Power of Pressure: Why Pressure isn't the Problem, it's the Solution, Dane Jensen's new keynote address introduces three powerful strategies for using pressure as an advantage.
DELIVERED BY A WORLD-CLASS FACULTY
Our speakers teach at top business schools, have coached Olympic and professional athletes, been Olympic athletes, consulted at the highest level of business, and practiced law. Their strong personalities and unique personal experience draw audiences in and keep learners engaged.
LEARN MORE
Want to learn more about bringing our Summer Learning Series to your organization? Leave your contact information below and we'll get in touch.